People often ask us how our group got started in Greyhound Adoption.
Founders Cindy and Bryan's lurcher Buddy is the reason they got involved in the beginning. The Greyhounds at Calida Greyhound Race Track in Canada are the reason they continued.
They discovered there was Greyhound racing at a track in Alberta, Canada. The Greyhounds at this track were racing until their retirement and then the owners would find a home for them. That takes a lot of work and some of the Greyhounds waited at the track for a long time before a home was found. There were hundreds of adoption groups in the United States and Canada helping find homes for retired racing Greyhounds that race in the USA but no one was helping Calida find homes for their Canadian Greyhounds. We decided to help and the Northwest Canadian Greyhound League (NCGL) was conceived.
That was the winter of 1999 and they started out with only three volunteers working out of their homes in the Grande Prairie region. They had 10 months to prepare for the first group of retired racing Greyhounds that were scheduled to come off the track in September, 2000. They had to raise funds for upcoming veterinary care, find a place to kennel the Greyhounds until homes could be found, start promoting Greyhounds and the adoption process, arrange for food sponsors, veterinary care and many other things. The mission was simply to provide rescue and adoption services for retired racing Greyhounds in northwest Canada, but since then NCGL has grown to larger numbers and we now have volunteers throughout Alberta, British Columbia and Washington State.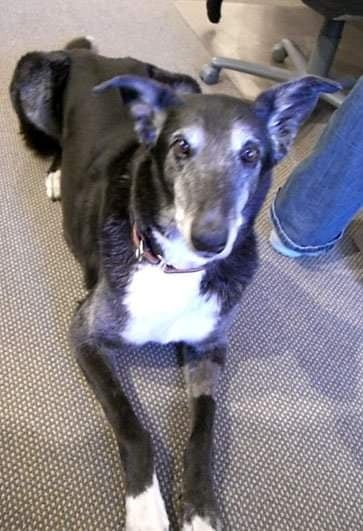 NCGL's mission grew to encompass, not only retired racing Greyhounds from the track in Alberta, Canada but to include any retired racing Greyhounds in need of a home and any sighthound or sighthound cross that needs help. NCGL rescues strays and takes in pet Greyhounds from owners who can no longer care for them. NCGL has also been designated as a Charitable Organization by the Government of Canada.
All our staff are volunteers and all contributions 'go to the dogs.'
Please click on the link below for a breakdown of income & expenses along with history back to our beginning in the year 2000.